Join Dr Steven Fiddy from Hiden Analytical at the 5th Reaction Monitoring Symposium. The event is to be held on 4th July at University of Bath, UK.
Organised by the DReaM Facility and the Institute for Sustainability, this free-to-attend one-day symposium will showcase the power of real-time reaction monitoring by NMR and other analytical techniques for kinetic and mechanistic investigations in organic and inorganic chemistry, solution-phase catalysis and biological systems.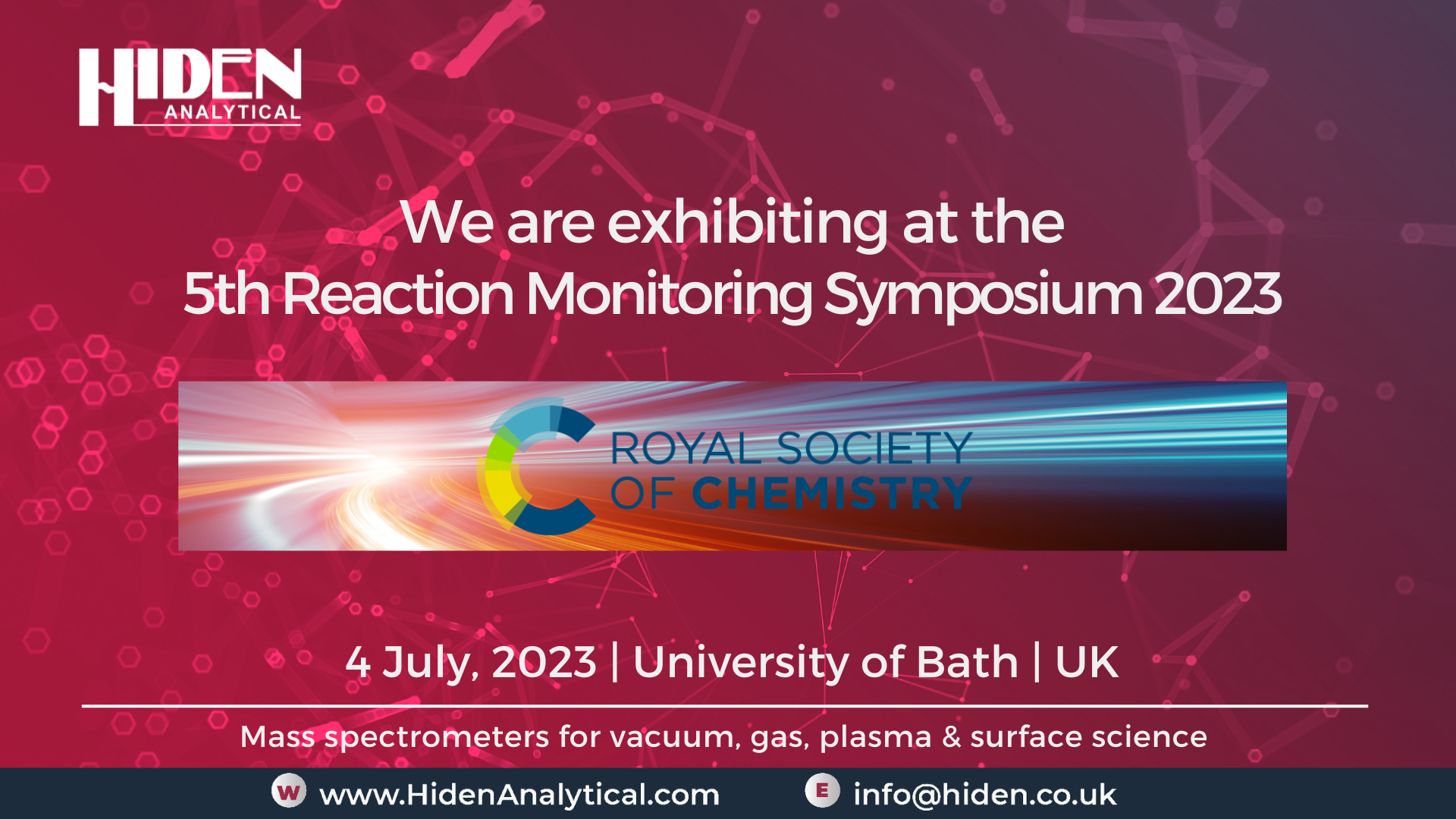 Visit the Event Website: click here
Find out more about our upcoming exhibitions & conferences.