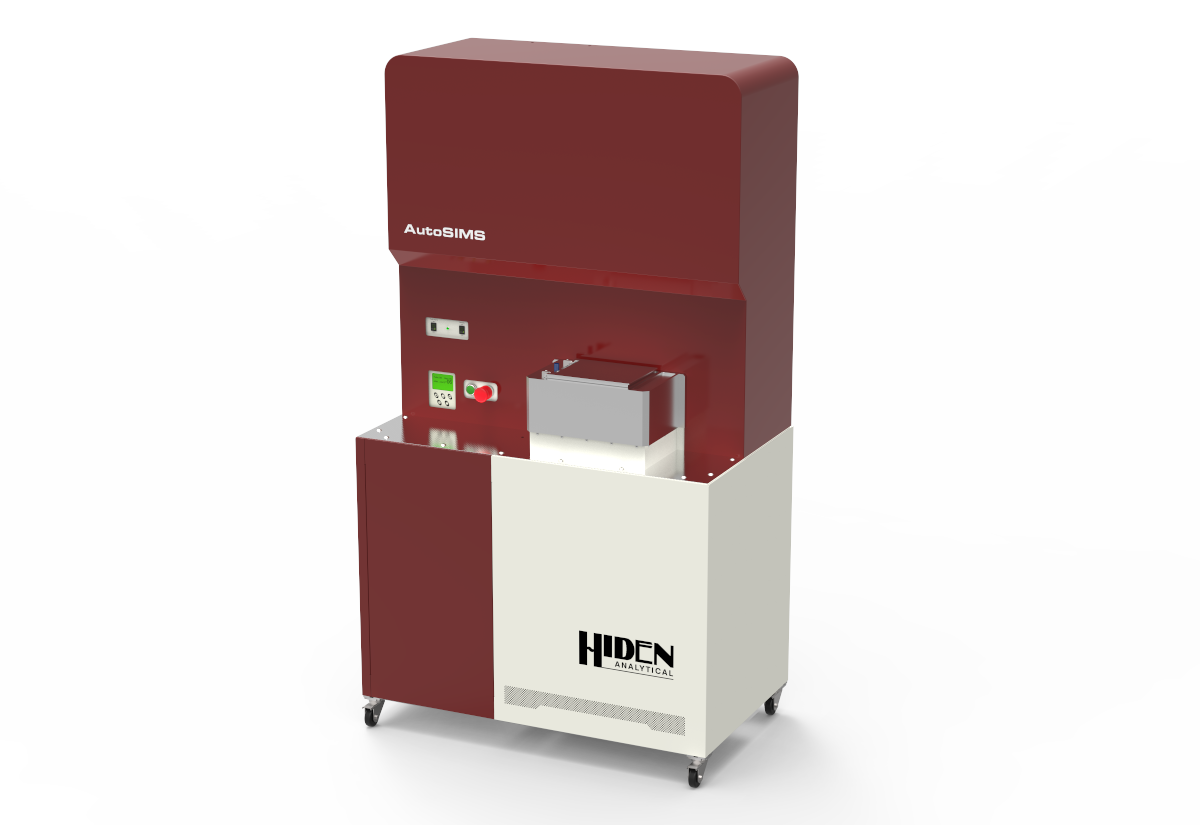 For further information and pricing, please get in touch with us.
Automatic Surface Analysis System
Hiden Analytical has developed a fully self-contained automatic surface analysis system in the AutoSIMS, an innovative secondary ion mass spectrometer (SIMS) that can perform routine and repetitive analysis with unattended operation. With a fully-automated X-Y stage and expanded holder, the AutoSIMS by Hiden can run hundreds of processes a day during uninterrupted 24/7 operation.
Hiden Analytical specializes in SIMS instruments for nanoscale depth profiling and quantitative surface analysis of myriad different sample types, from comprehensive workstations to compact SIMS solutions. The AutoSIMS comprises the same long-life oxygen-source primary ion gun and MAXIM analyzer found throughout the Hiden SIMS product line, with the addition of a modular cassette sample holder and a software-driven X-Y sample stage. This provides the basis for high-reliability detection of relevant surface spectra and three-dimensional (3D) depth profiles without human intervention.
The long service life of the ion gun ensures a consistent high-stability beam is generated throughout extended periods of operation, allowing the cassette holder and sample stage to deliver continuous sample doses for high throughput batch analysis. Even novice operators can program the automatic surface analysis system by tweaking the matrix of experimental parameters through a simple spreadsheet.
AutoSIMS by Hiden Analytical
The AutoSIMS automatic surface analysis system by Hiden can perform both static and dynamic SIMS analysis with nanometre depth resolution, with complete independence. It can also be run in manual mode for expert users looking to exploit the full raft of technical possibilities available to them.
If you would like to learn more about the features of the AutoSIMS by Hiden, browse our product literature on this page. Or, contact a member of the Hiden Analytical team today with any order queries.
Fully automated, unattended, SIMS analysis
Large X-Y sample stage
Oxygen ion gun for sensitive analysis
Customizable cassette style sample holder
Parameters can be specified via spreadsheet
3D characterisation
Nanometre depth resolution
Modular servicing for high up-time
The SIMS Mapper software provides a simple, but powerful, user interface to the SIMS tool.  The species to be analysed are chosen from a period table view, with mass interferences highlighted, and the data are collected as images throughout the analysis.  For depth profiles the gated area can be defined after analysis and images may be stacked to reconstruct the concentration profile in three dimensions.  For less experienced operators, or in a production environment, analyses can be run from previously stored templates and fully automated "queued" running is possible with the automatic stage option.  A range of data export formats allows results to be used by other software packages for enhanced display or processing.
3D imaging
depth profiling with highly flexible gating
simple choice of species
easy set-up for inexperienced users yet full control for experts
large live interactive image and depth profile windows
export in .csv and proprietary formats