Products for

Catalysis and Thermal Analysis
CATLAB-PCS
A system for catalyst characterisation, reaction testing, kinetic and thermodynamic measurements.
CATLAB-FB
Horizontal Furnace/MS System for Catalyst Core Quantification.
Advanced, high sensitivity bench top and mobile gas mass range options. Integrated gas mixing panel accessories and 5 ppb ultimate detection limit.
HPR-20 EGA
Compact bench top gas analysis system for evolved gas and vapor studies from thermogravimetric analysis ( TGA's ) featuring a range of dedicated TGA interfaces to couple to all TGA systems.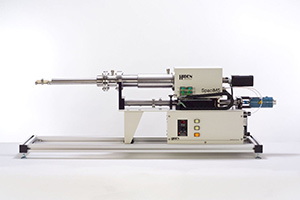 SpaciMS
A system for determination of intra catalyst reactor chemistry.
TPD Workstation
A system for UHV temperature programmed desorption (TPD/TDS) studies.
3F PIC
Hiden's 3F PIC Series Quadrupoles are high precision triple filter analysers with digital detectors for ultimate sensitivity and time resolution in UHV TPD applications.
HPR-40 DEMS
A bench top membrane inlet mass spectrometer designed for analysis of gases, vapors and VOC's in liquids, sea water, estuary, soil core and headspace. Options include cuvettes, single and multiple inlets, cells for differential electrochemistry mass spectroscopy ( DEMS ) and enzymes kinetics probes.