Products for

Thin Films, Plasma and Surface Engineering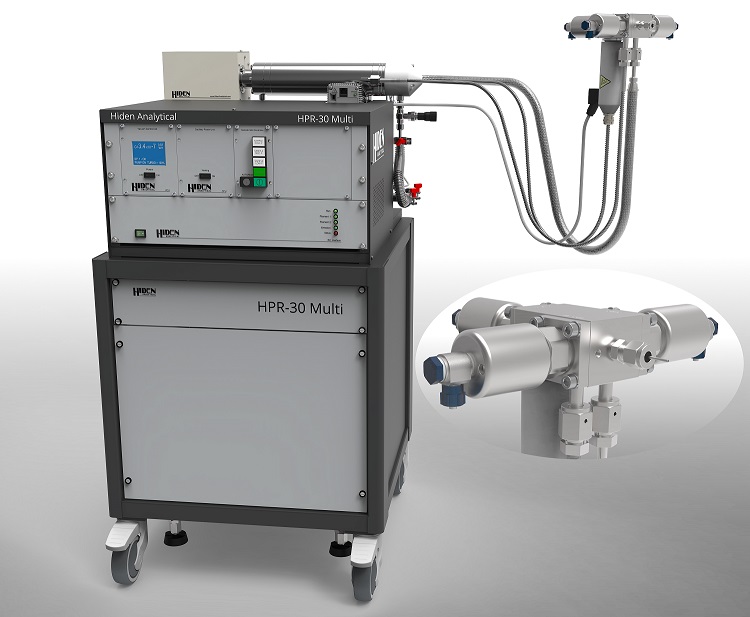 HPR-30 Series
In-Situ differentially pumped gas analyzers for vacuum process gas composition, contamination monitoring and leak detection.
HPR-60 MBMS
The HPR-60 MBMS (molecular beam mass spectrometer) is optimised for the analysis of both positive (+ve) and negative (-ve) ions, as well as neutral and radicals, making it a robust solution for plasma and combustion analysis.
HMT
A dual mode RGA system for vacuum diagnostics and process monitoring without differential pumping. Measures the residual gases, process contaminates and provides for leak detection.
EQP Series
Combined mass and energy analyzers for detailed studies in plasma process of neutrals, radicals ( electro-positive and negative ) positive and negative ions.
PSM
Mass and energy analyzer for plasma diagnostics – identifying the key components and reaction kinetics in plasma chemistry.
ESPion
An advanced Langmuir probe featuring static and spatially resolved measurements of the primary electrical parameters of low pressure plasma
IMP-EPD
Ion milling probe end point detector for identification of material interfaces in multi-layer device fabrication – applications include magnetic thin films, high temperature superconductors and III-V semiconductors.
XBS
Multiple source deposition monitoring in MBE applications. High contamination resistant purpose designed quadrupole for deposition rate monitoring, source quality analysis and high performance vacuum diagnostics.
TPD Workstation
Integrated UHV temperature programmed desorption workstation. Complete with fast sample load lock, heated sample stage, triple filter quadrupole mass spectrometer and cooled shroud for optimum sensitivity and minimum backgrounds.
SIMS/SNMS Workstation
The SIMS Workstation combines dynamic and static SIMS analysis with a dual-mode mass spectrometer for positive (+ve) and negative (-ve) ion detection, and an additional secondary neutral mass spectrometry (SNMS) detection mode, for superior flexibility in surface analysis applications.
ToF-qSIMS Workstation
The Hiden TOF-qSIMS system is designed for surface analysis and depth profiling applications of a wide range of materials including polymers, pharmaceuticals, superconductors, semiconductors, alloys, optical and functional coatings and dielectrics, with measurement of trace components to sub-ppm levels.
Compact SIMS
The Hiden Compact SIMS (secondary ion mass spectrometry) has a low form factor and simple, user-friendly layout, with outstanding isotopic sensitivity across the entire periodic table.
AutoSIMS
A robust surface analysis solution for high throughput operations, the AutoSIMS can perform hundreds of processes a day without operator intervention.
EQS SIMS Analyser
With high transmission rates and an integrated 45° electrostatic sector energy analyser, the Hiden EQS (electrostatic quadrupole) is our most trusted SIMS detector for surface analysis applications of all scales.
MAXIM
The Hiden MAXIM is a complete quadrupole mass spectrometry system with high transmission optics and a triple mass filter, supporting detailed surface composition mapping at a mass range of up to 1000 atomic mass units (AMU).
IG5C
The Hiden IG5C is a low power (5keV) caesium ion gun that provides high brightness surface ionisation with a conveniently small mounting flange for superb installation flexibility.
IG20
Designed primarily for oxygen compatibility, the Hiden IG20 is a high-performance electron impact ion source with a high current density for an intense spot of just 100 micrometres (µm) in diameter.