SCINCO held the HIDEN quadrupole mass spectrometer Seminar on September 29th 2022.
It was the first face-to-face seminar since COVID-19 in SCINCO, so many people attended it.
We introduced the basic theory of quadrupole mass spectrometer and the lots of QMS systems manufactured and supplied by HIDEN and especially Chris Williams from HIDEN headquarters visited and explained the DEMS (Differential Electrochemical Mass Spectrometer) application which has recently attracted the most attention.
People in charge of mass spectrometer system from various research institutes and university attended and showed keen interest in analysis using quadrupole mass spectrometers through many questions during the lecture.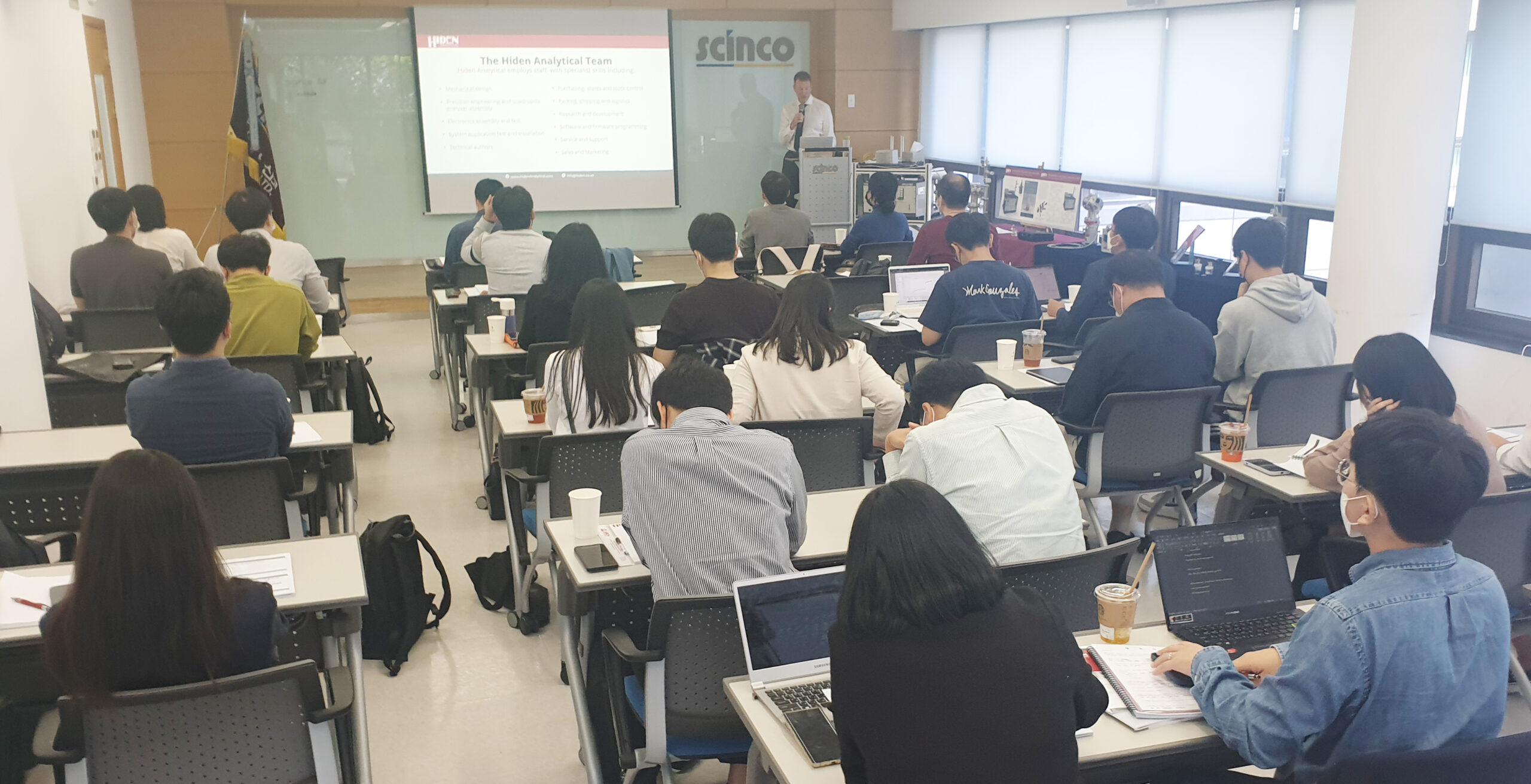 Find out more about our upcoming exhibitions & conferences.