Mass spectrometers for vacuum, gas, plasma and surface science
More than 35 years of design, development and manufacture of quadrupole mass spectrometers.
pQA
Designed for analysis of dissolved gases in water, for use in the field at the riverbank, on boats and in mobile laboratories.
About Us
We design, develop and manufacture quadrupole mass spectrometers for advanced research applications and specialist process monitoring.
Your Application
Our systems are used in a wide range of applications. Find the right system for your application.
We design, develop and manufacture mass spectrometers for a wide range of applications:
Gas Analysis
Real time gas analysers that address the broadest application range.
Catalysis and Thermal Analysis
Automated micro reactors and mass spectrometers for catalyst researchers.
Thin Films, Plasma and Surface Engineering
RGA, plasma ion analysis, surface analysis and SIMS end point detection.
Residual Gas Analysis
Analysis of gas and vapor species in vacuum chambers and processes.
Surface Analysis
Surface analysis, UHV surface analysis, SIMS & SNMS.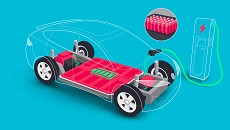 CO2 reduction is a critical part of the research into sustainable fuels. The time-dependent depletion of CO2 using a suitable cathode material as a function of current density is an area of interest for researchers. Half cells are then employed to investigate the...